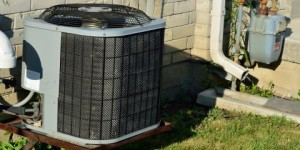 Over the past decade, energy technologies have changed rapidly with newer and more efficient HVAC systems coming into the scene. These systems are more reliable, less costly to run, and they give better performance compared to the one that existed before. However, some homeowners and commercial establishments are largely underutilizing these systems thus missing out on the gains. Below are some of the benefits these systems have brought the homeowner.
Efficiency
High performance variable speed systems are capable of giving you a comfortable indoor air quality irrespective of the outside temperatures. Compared to the past when such comfort was coming at a cost on your utility bills, these systems have a lesser demand on power therefore friendly for your pocket. Systems such as packaged units contain fans and compressors have become more efficient with improvements of 20 to 30% compared to their old peers.
Better HVAC Distribution
Under floor air distribution as well as radiant cooling systems, are becoming common in the market. Their reliability and ease of installation endears them to homeowners. Economizer cycles are now much more improved and thus give homeowners the service they require.
In order to meet building codes for new construction, a number of control systems are required. Among the controls systems required are:
Automatic ventilation controls designed for high occupancy areas
Zone and loop controllers which incorporate control error corrections
Automatic shut off controls for facilitation of the supply of conditioned air as well as outside air and exhaust air to each zone.
Motorized dampers in elevator shafts and stairs to minimize infiltration and updrafts
The Savings from HVAC Changes
As a homeowner, changing from old and inefficient HVAC systems to modern equipment can bring you lots of benefits depending on the energy pricing, climate, as well as the type of your building. The savings are mostly in reduced repairs of HVAC equipment due to their efficiency as well as reduced energy expenditure.
Homeowners may experience challenges in adjusting their base building designs so as to accept new devices. This is why professional HVAC experts recommend that such homeowners get a technician to help them get the right size of HVAC equipment. These professionals not only have the expertise, but also the familiarity to determine the right systems that can function well within your home. Even though the cost of purchase and installation may seem a little bit higher, the savings that you will enjoy down the road are worth the investment.